May 22-31, 2018 A Culinary & Cultural Cruise with Mara Papatheodorou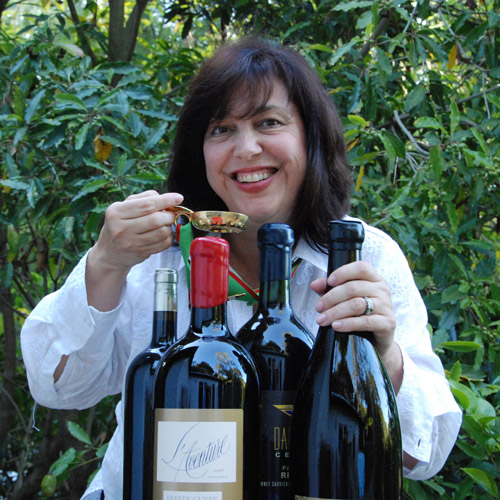 Hungry Travelers!
You are cordially invited to enjoy, explore and experience our 14th Annual Culinary Voyage: Taste of Spain, Portugal & France. From May 22-31, join Master Foodie™ Mara Papatheodorou, to sail from Lisbon to London aboard Regent's Seven Seas Explorer, the world's most elegant cruise ship.
During this delectable journey, Mara Papatheodorou, a former editor of Bon Appetit Magazine, will act as your host highlighting the captivating connections between culture and cuisine on this dynamic and colorful coastline. Alongside the amazing offerings of the Seven Seas Explorer, DAI travelers can enjoy a custom-designed behind-the-scenes enrichment program with events exclusively for them:
Savor one of a kind tastings and dining experiences during your cruise
Participate in a pre-embarkation 'Welcome' luncheon reception in Lisbon
Exclusive luncheon and port tasting in engaging Oporto, a UNESCO World Heritage site
Culinary lectures about the regional tastes and traditions by Mara Papatheodorou
Explore the Guggenheim Museum and enjoy tapas tasting in Basque country's famous Bilbao
Experience world-class French cuisine in Saint Malo, the center of Brittany's seafaring past
As soon as you step aboard the Seven Seas Explorer, you will know you have arrived somewhere special. She is the most luxurious cruise ship to ever grace the seven seas and at every turn her designer touches astound. She is intimately spacious, boasting the highest space ratios ever seen in the cruise industry, and has the largest suite balconies at sea. You may choose from five exquisite dining options and also learn to prepare your own masterful meals at the Culinary Arts Kitchen, Regent's first cooking school at sea. We look forward to seeing you aboard ship!
Ports of Call for Taste of Spain, Portugal & France 2018
| Date | Day | Port | Arrive | Depart |
| --- | --- | --- | --- | --- |
| 22 MAY | TUE | LISBON, PORTUGAL | – | 6 PM |
| 23 MAY | WED | OPORTO, PORTUGAL | 8 AM | 4 PM |
| 24 MAY | THU | LA CORUÑA, SPAIN | 8 AM | 5 PM |
| 25 MAY | FRI | BILBAO, SPAIN | 9 AM | 3 PM |
| 26 MAY | SAT | BORDEAUX, FRANCE | 8 AM | – |
| 27 MAY | SUN | BORDEAUX, FRANCE | – | 5 PM |
| 28 MAY | MON | LORIENT, FRANCE | 8 AM | 4 PM |
| 29 MAY | TUE | SAINT- MALO, FRANCE | 10 AM | 11 PM |
| 30 MAY | WED | ST. PETER PORT (GUERNSEY) UK | 7 AM | 4 PM |
| 31 MAY | THU | LONDON, ENGLAND | 7 AM | – |
Special DAI Culinary Cruise Fares RATES ARE PER PERSON DOUBLE OCCUPANCY • SINGLE SUPPLEMENT ON REQUEST
SUITE CATEGORY
Retail Price
SPECIAL DAI PRICE
VERANDA SUITE H
$21,598
$9,799
DELUXE VERANDA SUITE G2
$22,198
$10,099
DELUXE VERANDA SUITE G1
$22,598
$10,299
SUPERIOR SUITE F2
$22,998
$10,499
SUPERIOR SUITE F1
$23,398
$10,699
CONCIERGE SUITE E
$24,198
$11,099
CONCIERGE SUITE D
$24,598
$11,299
PENTHOUSE SUITE C
$28,798
$13,399
PENTHOUSE SUITE B
$29,398
$13,699
PENTHOUSE SUITE A
$29,998
$13,999
SEVEN SEAS SUITE SS
$34,998
$16,499
Culinary Enrichment Supplement
$995 per person
WHAT'S INCLUDED IN THIS CRUISE
ALL FARES INCLUDE: 2-FOR-1 All-Inclusive Fares • FREE Business Class Air* on All Intercontinental Flights • FREE Transfers Between Airport and Ship • FREE Unlimited Shore Excursions • FREE Unlimited Beverages Including Fine Wines and Premium Spirits • FREE Open Bars and Lounges Plus In-Suite Mini-Bar Replenished Daily • FREE Pre-Paid Gratuities • FREE Specialty Restaurants • FREE Unlimited WiFi • FREE 1-night hotel package with Concierge Suites and higher
SUBJECT TO REGENT'S TERMS & CONDITIONS
For prices on all itineraries contact our award-winning team at:
info@daitravel.com / 800.659.4599